Tips for Selling in Spring
McALLISTER ESTATE AGENTS ANTRIM
27th February 2019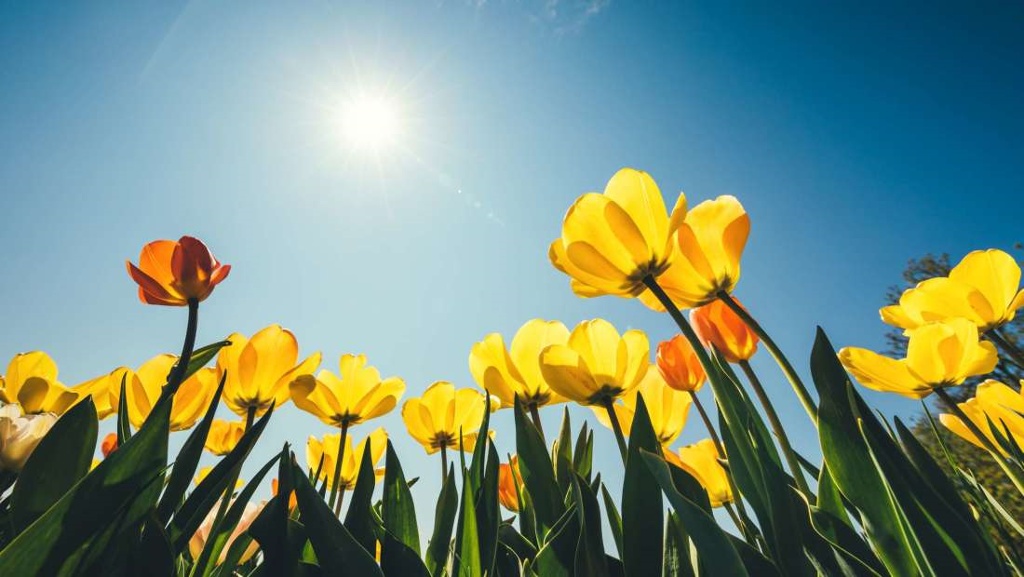 Spring is almost upon us and the traditional busy selling season awaits! If you are thinking of moving home, now is a great time as buyer demand is at a high level. In order to get ahead of the competition, this week we are sharing with you some handy tips to ensure you get the best possible price for your property.
1. Lighting
It sounds so simple but we may get so tied up in making repairs and staging that we forget how dark it looks. Most homes have an ample amount of fixtures so make sure to have all of those fixtures supplied with working light bulbs. If there isn't enough "fixed" lighting, consider lamps. People love open spaces that feel light and bright.
2. Spring Clean
Often, sellers believe that buyers will look past mess because it can be cleaned, but in reality, buyers judge from the minute they walk into your home. So the best way to begin is with the basics - setting aside some time to clean your home from top to bottom to create a desirable atmosphere.
Polishing the floors and steam-cleaning the carpets will really brighten up every room and a good dusting will keep things looking clean and comfortable. Wipe down all the surfaces, clean stains from the walls and scrub the windows to eliminate any unwanted odours and unsightly stains, allowing your sparkling home to speak for itself.
3. Add Some Kerb Appeal to Your Property's Appearance
When selling your home in spring, it is critical that your yard and landscaping are in prime condition. Buyers formulate a lasting first impression of houses within the first 60 seconds. That amount of time does not even give them a chance to enter your home, so make your first impression count!
Take it beyond landscaping - think about the physical exterior of your house as well. Simple tasks such as power washing the patios, repainting the front door, polishing the door handles or even adding a new welcome mat can freshen up the outside of your home and make it more welcoming for potential buyers.
4. Fresh Flowers
In the movies, they joke about the smell of fresh baked cookies being welcoming, but there is something to be said about appealing to multiple senses. Invigorating spring scents can easily be incorporated through candles, air fresheners or diffusers. To subtly bring in these scents add fresh flowers in various rooms of your home as they can double up as seasonal decor.
5. Accesorise Your Kitchen & Bathroom
Whether you do it yourself or employ a professional, property staging is a proven way to command a higher sale price. Replace old towels and throws with updated versions in on-trend hues, or rent furniture, accessories and artwork to create a stylish feel inside that lure's potential buyers.
6. Tidy Your Garden & External Features of Your Property
Many people spend a ton of time in their backyards and patios so treat your outdoor living areas just like you would the inside. Clean up the decks and patio furniture to make it shine. The buyer wants to picture themselves in your space.
Be critical when judging your own property and use these tips as I am confident that they will enhance the sale of your property.
Call us on 02894 429977 to book your appraisal or email us at info@mc-allister.co.uk
A quick chat might mean getting a better price for your property.
Larry.