How Renovating Your Bathroom Can Add Value to Your Antrim Home
McALLISTER ESTATE AGENTS ANTRIM
16th February 2022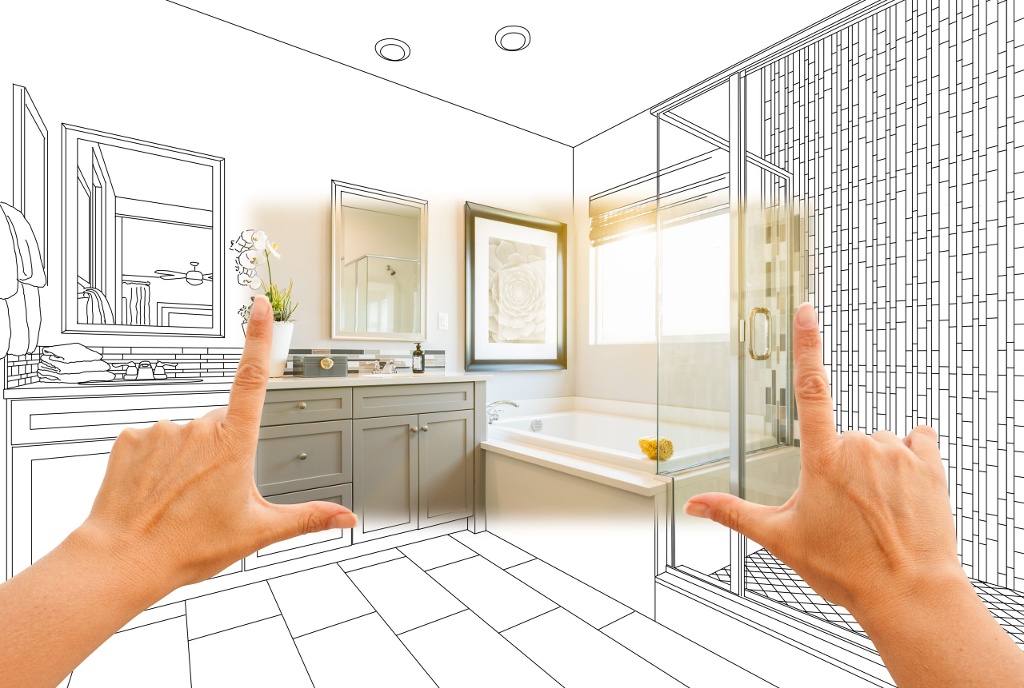 A kitchen with the 'wow' factor can sell a property. But what about your bathroom?
It's probably fair to say that if your bathroom is rocking an avocado or peach suite against a backdrop of lurid pink tiles, then it's pretty out-dated and, unfortunately if you are selling your home in Antrim, this can stop potential buyers in their tracks.
Most of us like a modern touch within our homes – after all this is the 21st century – and it's nice to feel like you are actually living in the correct century, so even if you are not looking to sell your property in Antrim, but are perhaps in the process of purchasing a new home, renovating your bathroom will allow you to get creative and achieve a fresh new look.
Here are four major benefits a bathroom remodel can offer:
You will see an increase in the value of your home
Even a small remodel such as replacing the suite and adding a fresh coat of paint to the walls will add value to your property. The majority of properties that undergo renovations in important areas such as the bathroom (or kitchen) end up seeing an increase in value as it improves the appearance and appeal of your home overall.
You will save money
If you are renovating due to the need to replace damaged, faulty or old bathroom furniture such as a leaking toilet, rusty radiator or inefficient boiler then you will save money by replacing these with more energy-efficient solutions.
You will feel more relaxed
It's not only your home that will benefit. Your bathroom will become your oasis of calm. If you are used to attempting to chill out in an unattractive, messy, old-fashioned bathroom in various shades of pastel, imagine how it will feel to unwind in a brand new warm and modern space decorated in soothing colours designed to help you fully relax. Your new bathroom can give you that experience.
You will reduce clutter
A lack of storage invites clutter, so your renovation should involve incorporating plenty of storage solutions. A tidy bathroom is a tidy mind!
If you're planning to sell your home in Antrim soon, remember that buyers will always appreciate an updated and clean bathroom and you may end up achieving a higher offer for your property too!
For friendly, expert property advice, contact McAllister Estate Agents on 02894 429977 or call in to our office in Antrim for a chat.