Floorplans - are they needed?
McALLISTER ESTATE AGENTS ANTRIM
23rd November 2018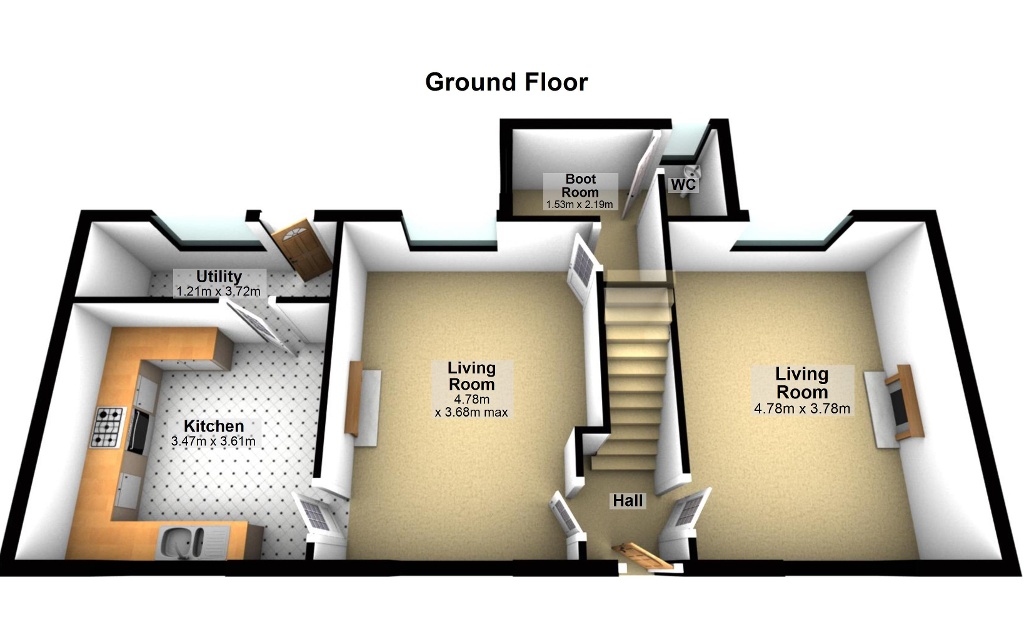 Floorplans are a nice touch when looking at a property listing. But are they needed when selling?
A well designed and informative floorplan is arguably more effective than a good set of photos.
Floorplans are a fairly new addition to property marketing. Traditionally only used for large opulent homes and new build developments - developments that were and still are often sold without a brick being laid, with only a few artist impressions and a FLOORPLAN to go off.
We know buyers are willing to enter into a transaction without a set of photos or a house to view. So it begs the question… Can you afford not to have a floorplan?
Recent advancement in technology have made floorplans commonplace within the particulars of the humblest of homes but some floorplans are more effective than others.
Why are they so important?
1. A floorplan at a glance can tell buyers whether or not it will fit their criteria without the need to spend their Saturday afternoons working out the flow of a house, whether the layout suits and if the bedrooms are well proportioned to avoid any sibling arguments.
2. A floorplan can be a helpful reminder once the viewing has ended. If a buyer is considering layout changes or furniture arrangements, they're likely to refer to the floorplan multiple times.
(If this is part of a well-designed brochure, then that's a huge positive for a seller but a blog for another day!)
3. Floorplans can make your house seem bigger. Following a viewing, its highly likely buyers will forget the exact details of the rooms they've seen, especially under-utilised rooms, such as a storage room or home office. By showing the home in its entirety on the floorplan, no area will be omitted, adding perceived value.
In short, make sure you have a detailed floorplan on your brochure and a digital version as part of any online advertising. Ensure the floorplan is produced with measurements, is accurate, clear and informative.
Trust me, buyers will thank you for it!