Adding Kerb Appeal to Your Property
McALLISTER ESTATE AGENTS ANTRIM
6th March 2019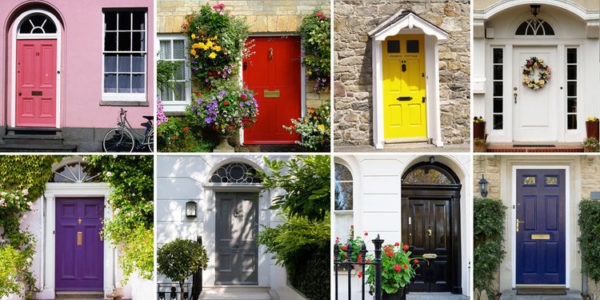 5 easy-peasy ways your home can attract buyers with kerb appeal
You want your home to stand out from the crowd. You want buyers flocking to see what it has to offer. First impressions matter and how your home looks from the outside can impact how buyers view the inside. Wow them from the kerb and they will enter with hope and anticipation. Disappoint them and it will take twice as much effort for your property to win them over.
Getting the right kerb appeal doesn't take rocket science; here are 5 easy-peasy ways to attract buyers.
Razzle dazzle them
You may have had a spring clean of your interior but what about the exterior of your home? From mucky windows to fallen leaves, no matter if you have a little or a lot of space at the front of your property, make sure it's clean and sparkling. Now don't forget to fix any tired or broken gates and fencing and even give it a touch up of paint should it be needed. Wait! Make sure you get out that power hose to spruce up your driveway and patio, taking the time to get rid of those pesky weeds.
Oh and bins, there is nothing worse than arriving at a property and the first thing you notice is the bins. If you can, move them away from the front of your property.
Something green
A touch of colour can truly transform the kerb appeal of any property. A couple of potted trees placed on either side of your doorway will give it a touch of elegance. Should this not be possible, you could always add some colourful seasonal planting to any flowerbeds or add a plant pot or two. Healthy plants and flowers don't just make your home more attractive, they also show the buyer that you care for and love your property.
Caught my eye
The focal point of any kerb appeal is your front door. You have probably walked down a street in the past and noticed a door that has caught your eye. Without realising it, you may look out for that home every time you pass. Your front door can say a lot about your property, so make sure yours is looking its finest. Wooden doors should have a fresh coat of paint; make sure you choose your colour wisely, navy blue and heritage green are popular and well-liked shades. If your front door is plastic or composite, you can get specialist cleaning solutions in order to make it look like new.
Shine a light
Come winter or summer, rain or shine, you can't predict what our wonderful British weather will throw at your enthusiastic potential buyers. Allow your home to give them a warm welcome by adding some external lighting, so even if the sky is grey, your home will look inviting.
What's your number?
Frustrating, isn't it, when you are looking for a house and you can't find it? The name or number may be hidden behind foliage or not on display at all. The last thing you want is your buyers arriving frustrated as they haven't been able to identify which house is yours. If you can't see it from the roadside, then how will they?
It's easy to increase the kerb appeal of your property, so don't ignore these easy tips and you will find that buyers will be attracted to your home from first sight. For more advice on how to prepare your home for sale, contact us today on 02894 429977 or email; info@mc-allister.co.uk
Larry