A Guide to EPC's
McALLISTER ESTATE AGENTS ANTRIM
25th June 2019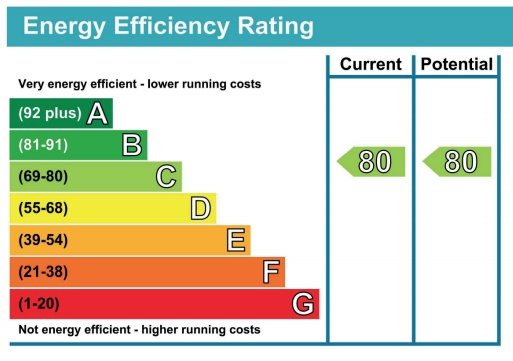 Within the next few weeks, the 20 millionth domestic energy performance certificate (EPC) will be lodged since the scheme began.
When do I need an EPC?
A valid certificate must be obtained before any property is put on the market for sale or rent. EPC's are valid for 10 years so if you are selling or renting within this time, it might be worth checking the national register to see if the existing one is still valid.
Do I need to get a new EPC after home improvements?
There is no requirement for an updated report after works are completed. If you have made changes to your home such as upgrading the heating system, adding insulation or installing solar panels it may be worthwhile paying for a new assessment as your home may have moved into a new band.
What do assessors look for?
Domestic energy assessors (DEA's) inspect your property against a list of criteria set by local government. The criteria looked at include heating, insulation, lighting and hot water systems. New build properties are subjected to a more detailed analysis.
Does an EPC affect the value of my home?
Research suggest buyers put a 5% premium on properties in bands A, B and in cases C. Although ratings can influence buyers, I do not believe that the rating is an overall priority for buyers.
Can EPC's help reduce carbon emmissions?
Domestic dwellings account for around 23% of carbon emissions in the UK and because EPC's provide so much useful data, they are proving useful in targeting energy efficiency schemes. It has been reported that ministers are considering introducing a stamp duty regime that would offer reductions to homes with good EPC ratings. It might just be worthwhile looking into what energy improvement grants are available in your area.
Watch this space….